RETAIL & PHARMACY
Increase customer lifetime value and revenue
We scale your diagnostic services to help deliver remote testing to your patients.
One solution for home and in-clinic diagnostics.
Support your patients with an end-to-end solution for at-home and in-clinic diagnostics.
custom-branded test kits
easy to use platform
bespoke tests
easy-to-follow API documentation
volume discount pricing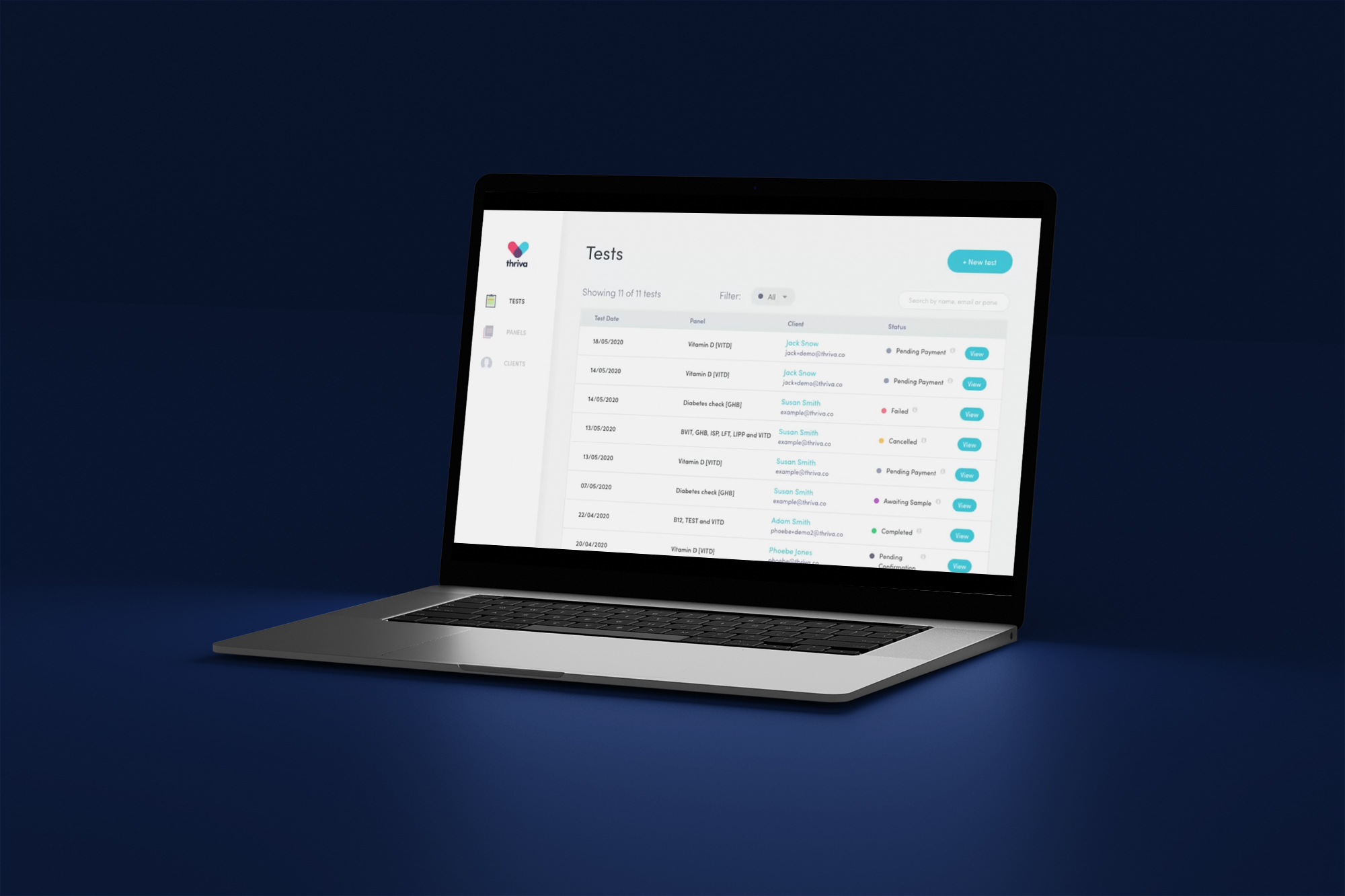 100+ customisable tests
We offer a range of blood tests to suit your patients' needs — no matter where they're starting from.
700+ partners
We're trusted by industry leaders — like dieticians, nutritionists, fitness experts, and trichologists.
2.5m tests processed
We've helped more than two million people learn about their health through our platform to date.
400,000 kits fulfilled
We help deliver a high-quality experience to your patients — at home, in a clinic, or a store.
Benefits of working with us
Manage healthcare remotely
Support your patients remotely without the need for GP visits.
Deliver additional healthcare services
Increase revenue by expanding in-clinic and at-home services.
Discounted tests
Provide accessible healthcare services to your patients.