NHS & PUBLIC HEALTH
Make testing easier for your patients
We have supported NHS Trusts and GPs since 2017 to find solutions for various conditions. With simple technology for clinicians, we help your patients manage their health with convenient testing and action-based results.
Preventative healthcare at home.
Our platform validated the benefits of home testing during the COVID-19 pandemic. We use the same insights to help prevent chronic diseases - like cancer, diabetes, and heart disease.
Care plan support
Compelling patient results
Ability to integrate NHS labs
Aggregated insights for commissioners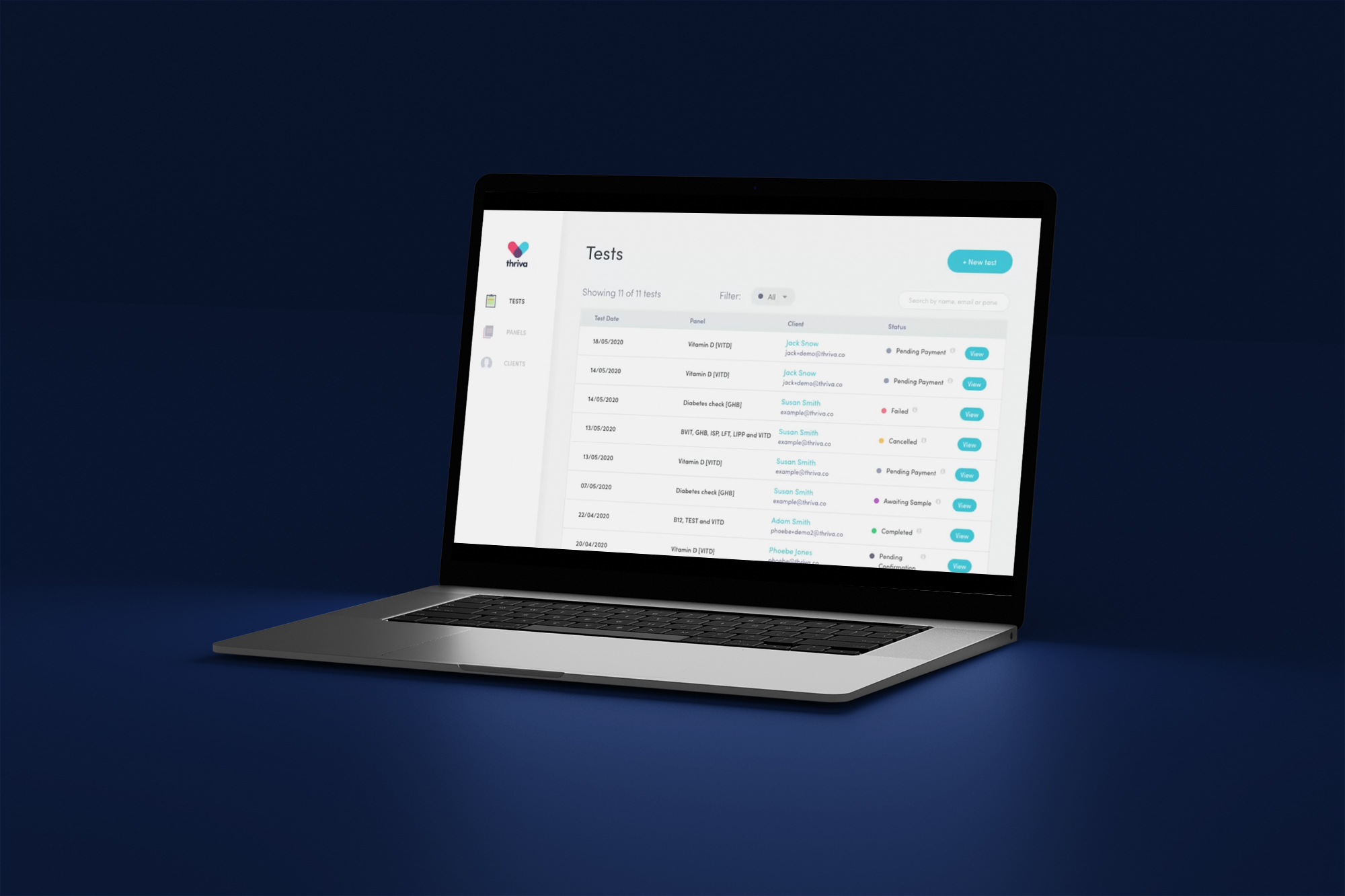 100+ customisable tests
Access to an extensive test directory to support a variety of clinical pathways in both Primary and Secondary Care
NHS experience
Our solutions have been piloted by real Doctors and real patients within a range of provider organisations: GPs, Trusts and Local Authorities
2.5m tests processed
Over 2.5 million tests have been processed through our platform to date. Screening programmes at large-scale can be mobilised quickly
Plug-in your lab
Turn on home testing capability, without diverting testing volumes away from your laboratory. Integrate your NHS Lab LIMS within 4-weeks to get started.
Benefits of working with us
Improve patient experience
Easier patient access to care
Provide a simpler way for home testing with our finger-prick kits or nurse home visit service as well as venous-draw option.
Improve patient engagement
Encourage patient interest
Simple to use patient results dashboard that engages the service user in their health journey.
Conserve practitioner capacity
Streamline practitioner workflows
Online portal that frees up phone lines and makes the admin of testing simple for practitioners.
"Thriva's end-to-end service enabled us to very quickly standup a remote testing capability within the Royal Brompton Hospital's Cystic Fibrosis unit. Patients have fed back positively on the experience of using Thriva and we've found it easy to manage as clinicians."