Enable diagnostics without the hassle
We provide an end-to-end diagnostic service for your organisation - brought to you by the experts and technology of Thriva.
DIAGNOSTICS AS A SERVICE (DaaS)
The future of healthcare is being powered by diagnostics
Diagnostics as a Service (DaaS) is the answer to the challenge of collecting, analysing and reporting biodata at scale. With the right DaaS partner, healthcare providers and practitioners can be assured of the quantity and quality of biodata they need, with a process that enhances the validity of their brand and service.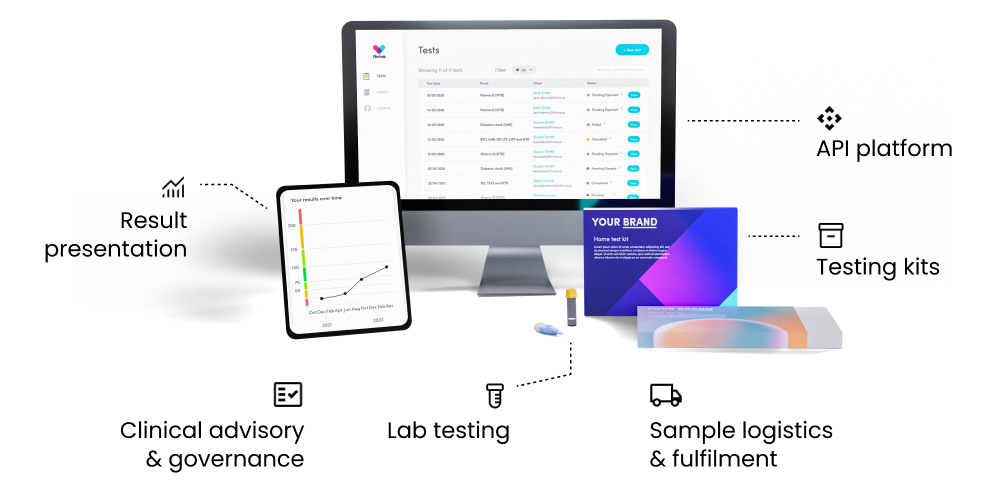 THRIVA SOLUTIONS
Built for safety, speed, and scalability
Founded in 2016

130 in-house experts

3rd fastest growing UK business

700+ partners

4 million tests to date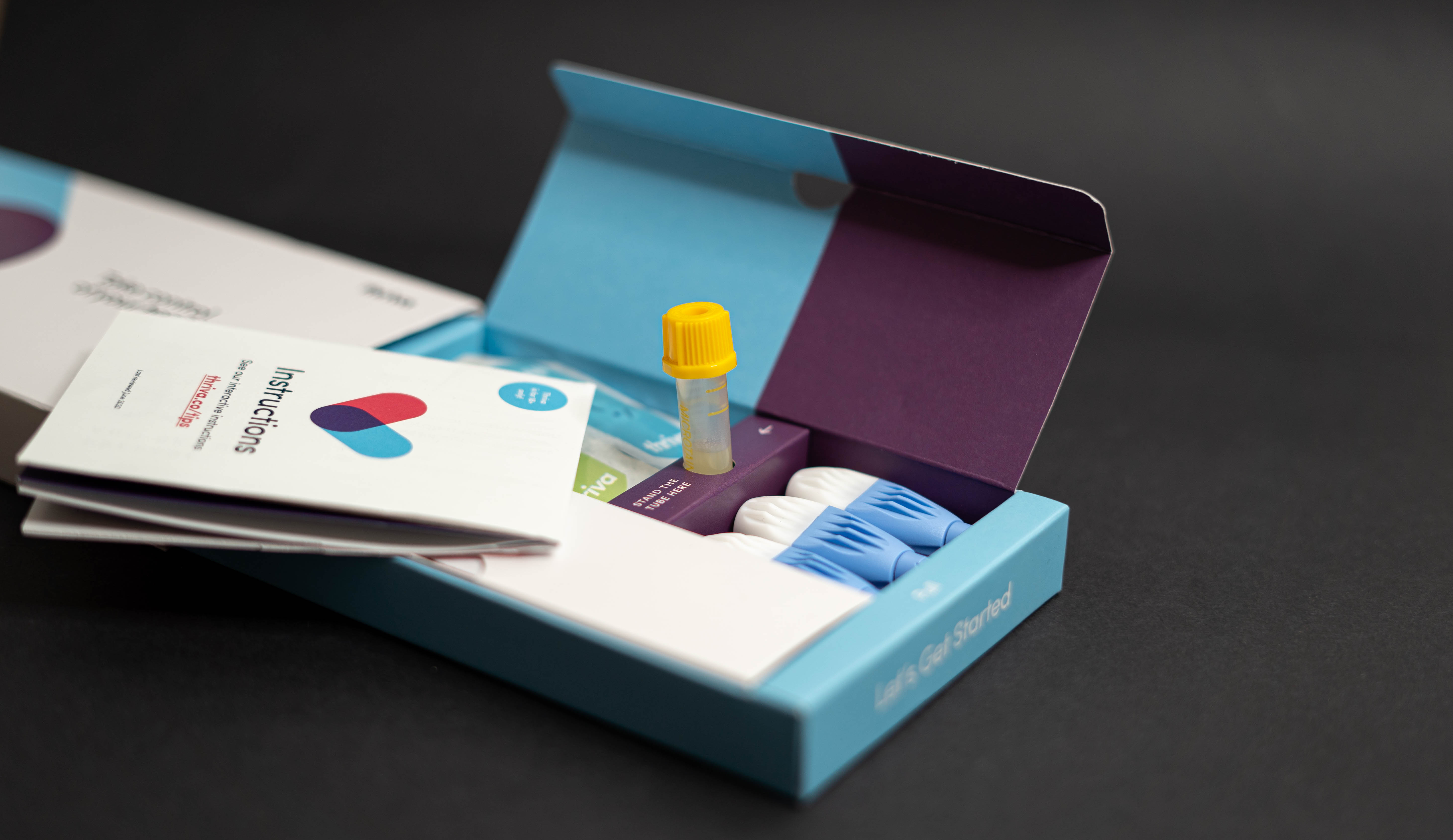 Powering proactive healthcare
Since 2016, Thriva has helped more than two million people in the UK manage their health. We do this through home blood testing and personalised GP advice.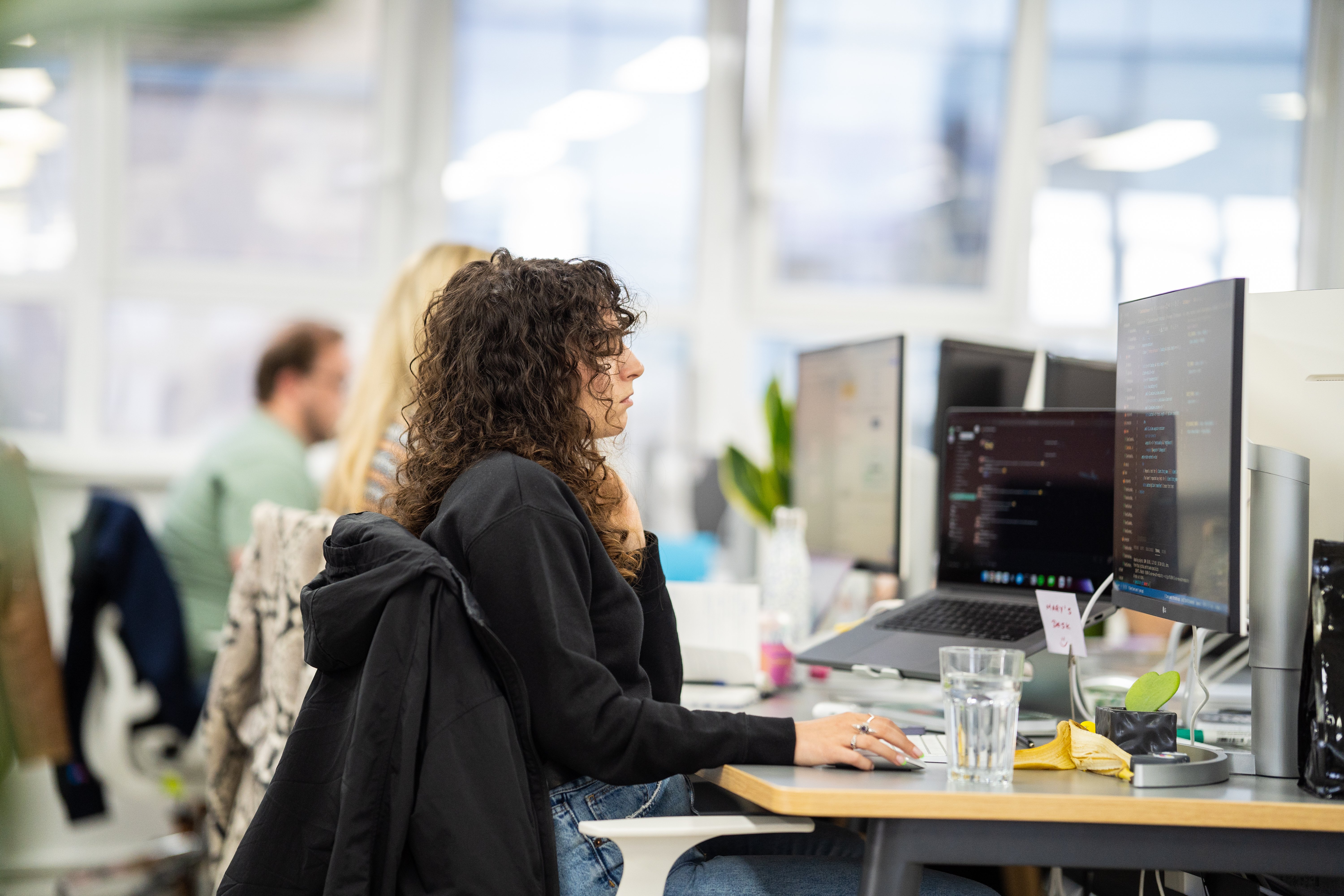 Building trusted health products
Our team comprises technical experts and ambitious leaders. We help you deliver accessible, affordable, and trusted health insights to UK patients.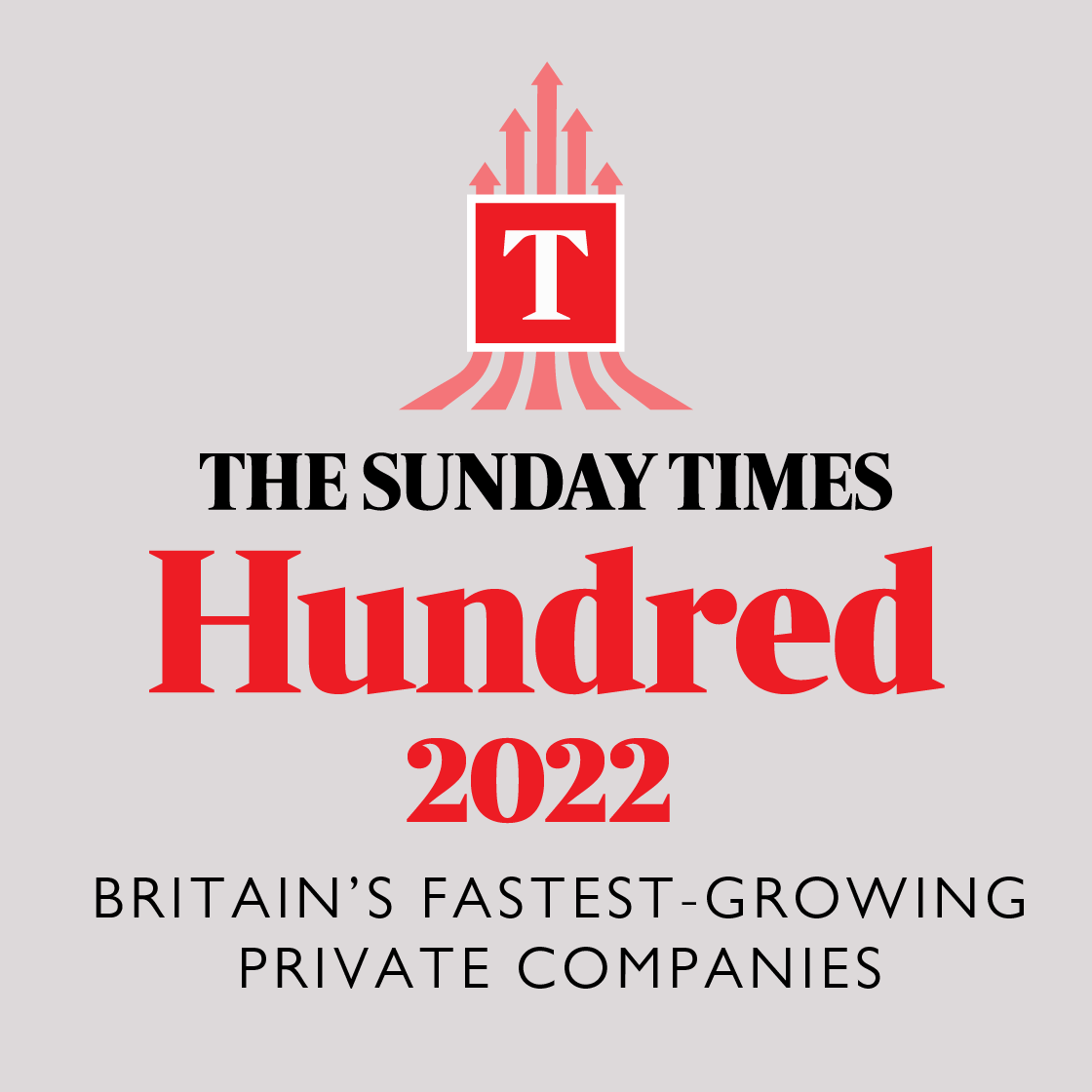 Improving healthcare in the UK
We ranked third in The Sunday Times' 100 Britain's fastest growing companies in 2022. And we're proud to have supported the Department of Health and Social Care (DHSC) during the COVID-19 pandemic.
Trusted by 700+ partners
We support over 700 healthcare leaders and trusted brand partners - including the NHS, specialist clinics, CRO, pharmacy, retail, and health technology companies.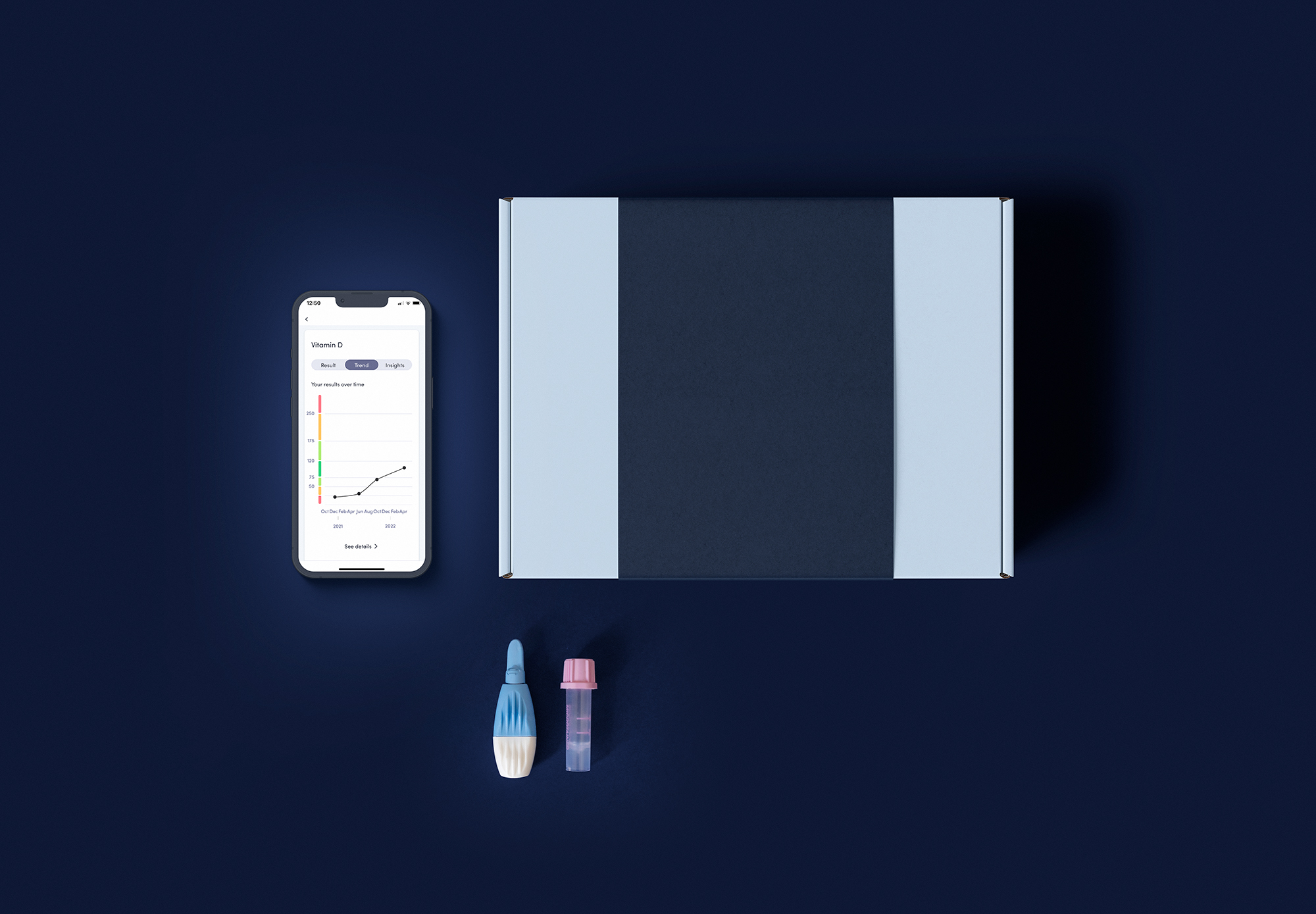 Delivering results efficiently.
We've processed over 4 million tests to date. And we're just getting started.
THRIVA SOLUTIONS
The only diagnostic testing partner you need
An end-to-end service delivered by one partner and accessed through a single API platform.
We provide simple at-home blood testing kits for a wide range of biomarkers.
Remote & drop-in phlebotomy
We organise home venous testing for your patients and drop-in locations across the UK.
Clinical & scientific advisory
We provide the latest research and evidence to support your diagnostic service.
We ensure quality support for your staff and patients from start to finish.
Clear results for patients
We make it easy for patients to understand their results in many formats.
Our platform removes the complexity of ordering tests, organising payments, and processing results.
Our platform integrates with a distributed lab network.
We transport in-vitro samples safely to our labs with low failure rates.
TESTIMONIALS
What our partners say
"Thriva's end-to-end service enabled us to very quickly standup a remote testing capability within the Royal Brompton Hospital's Cystic Fibrosis unit. Patients have feedback positively on the experience of using Thriva and we've found it easy to manage as clinicians."
"Partnering with Thriva for blood testing with our patients has enabled us to provide a cost-effective, home-based solution. Thriva that have been consistently responsive to any queries that we have had and have been very helpful in organising at home phlebotomy testing when it has been required. We would recommend the use of Thriva for blood testing and unreservedly."
"Thriva's platform has been transformational in how we monitor patient's progress towards remission of type 2 diabetes. Allowing our patient care team to conveniently and quickly send blood tests to a patient's home has meant we can deliver better quality care for our patients"
"Working with Thriva gave us the ability to complete annual blood tests as part of Type 2 Diabetes reviews all at home. It has been a really rewarding experience for the GP practices involved and patients felt empowered to take their tests in a place of comfort, promoting self-management - it proved its worth with really positive outcomes being evidenced."
NEWS
Follow the latest diagnostic news and trends
Stay connected on our perspective on remote diagnostics