DIET & NUTRITION
Support your clients with personalised testing
Thriva Solutions is a reliable and trusted partner for healthcare clinics and practitioners. Our platform helps you manage and deliver remote blood testing for your clients.
Flexible, scalable, and credible solutions.
We provide a wide range of tests covering key diet & nutrition health markers. Order your clients' test and get their results using our simple online platform.
Bespoke, comprehensive testing capabilities
Personalised results
Optional GP reporting
Set up in 5 days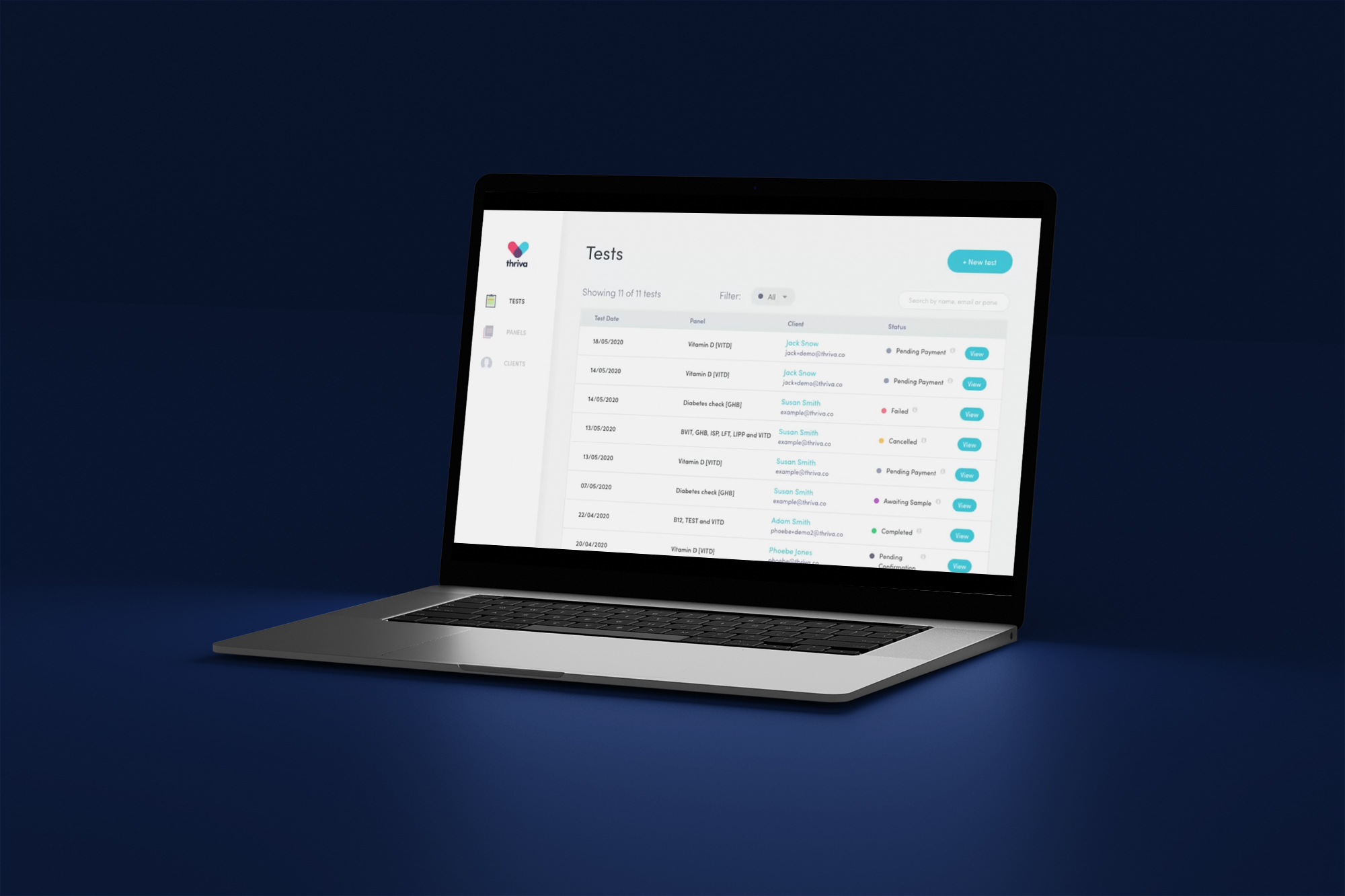 100 customisable tests
We offer a range of blood tests to suit your clients' needs — no matter where they're starting from.
700+ partners
We're trusted by industry-leading partners — like dieticians, nutritionists, fitness experts, and trichologists.
2.5 million completed tests
We've helped more than two million people learn about their health through our platform to date.
400,000 kits fulfilled
We help deliver a high-quality experience to your customers — at home, in a clinic, or a store.
Benefits of working with us
Flexible testing options
We offer at-home finger-prick test kits. Or, clients can book a venous blood test appointment at a clinic or by a home visit.
Better health engagement
Our simple online dashboard is easy for your clients to use and engage with.
Simple practitioner workflows
Our online portal makes the admin of testing simple for health practitioners.
"Thriva provides us with the capability to order finger prick tests for our clients. This frees up our in clinic availability and means clients can have the kit sent to their house and are able to collect their sample at a time convenient for them.'I like to keep a stock of Thriva kits so I also have the option of an on-the-spot blood draw from their excellent menu of tests."